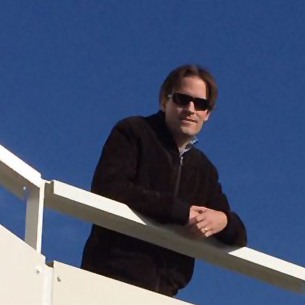 Arnoud van den Heuvel

Investigates: systems in general, consumerism, nature, collaboration, our notion of time.
Undertakes: Don't Do It Yourself events
Loves: graphic design and animation
Works: solo and in collaboration
Contributes to: NextNature.net
twitter | facebook | linkedin

© =A=

Q&A:
Who?
1978 > Arnoud van den Heuvel > HKU > graphic designer > Sandberg Institute > teaching KABK > independent designer
Where?
Earth > Europe > The Netherlands > Hilversum & Amsterdam & The Hague & Utrecht
What?
Design / web / video / motion graphics / illustration / animation / editorial / advise / corporate / 10 finger typing

To compensate for the absence of the Dutch language I'd like to quote one of my favourite poems by Margaretha Vasalis (1909 – 1998) from Parken en woestijnen. Gedichten. Amsterdam.
Ik droomde dat ik langzaam leefde ...
langzamer dan de oudste steen.
Het was verschrikkelijk: om mij heen
schoot alles op, schokte of beefde,
wat stil lijkt. 'k Zag de drang waarmee
de bomen zich uit de aarde wrongen
terwijl ze hees en hortend zongen;
terwijl de jaargetijden vlogen
verkleurend als regenbogen ...
Ik zag de tremor van de zee,
zijn zwellen en weer haastig slinken,
zoals een grote keel kan drinken.
En dag en nacht van korte duur
vlammen doven: flakkrend vuur.
– De wanhoop en welsprekendheid
in gebaren van de dingen,
die star anders zijn, en hun dringen,
hun ademloze, wrede strijd ...
Hoe kón ik dat niet eerder weten,
hoe beter zien in vroeger tijd ?
Hoe moet ik het weer ooit vergeten ?